Freight Traders was formed in 1983 to provide forwarding consultancy and freight analysis options to companies importing and exporting to and from New Zealand.
Since then, Freight Traders has expanded into a comprehensive worldwide network of import and export operations. Currently we are represented throughout the world and are resourced to ensure the complete freight and customs package meets the service requirements of our clients.
We specialise in the co-ordination of projects and door-to-door logistic management for companies undertaking everything from construction projects to global manufacturing, storage and distribution. Involvement at the conceptual stage allows us to provide guidelines for all logistical considerations, thereby ensuring timely and cost effective management of international procurement and sales. One major benefit of this is the ability to then analyse and advise on the duty or tax implications for our client companies.
We also have substantial expertise in regulatory and statutory matters. In the Customs and Excise fields this has provided the catalyst for duty concessions and tariff assistance for our clients throughout the world. Our in depth knowledge of trade agreements such as CER, NAFTA and GATT enhances trading opportunities by having up to date tariff criteria available to both importers and exporters. This enables mutually beneficial trading terms for all parties.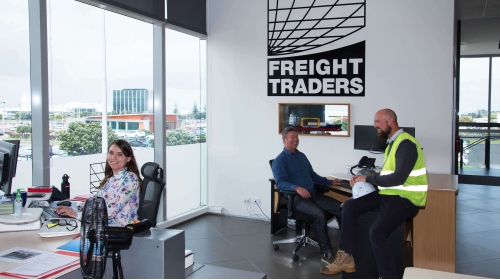 We provide a focused and committed logistic management team who strive to continually exceed the expectations of our clients.
View projects